All about: Cove Style Ceilings
A cove ceiling is not to common, but this gallery shows you what they are, what they look like and examples of cove ceiling designs.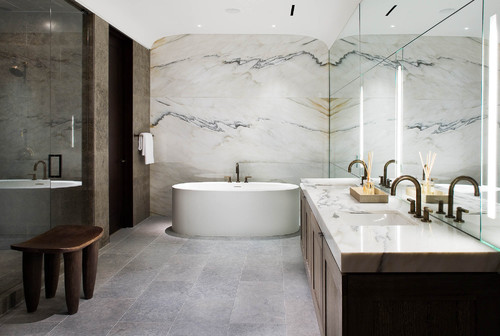 While not too popular, a cove ceiling is one with angled sides that meet to a flat center ceiling. It gives a  cap-like appearance to the ceiling on a room.
Typically, the ceiling will be a bit taller than normal ceilings with side angles started a regulation ceiling height and rising up beyond 10 feet in height. However, some rooms, especially attics and second floors, may start the side angles at a lower height. Here's our collection of cove ceiling photos.